If you are looking to improve your business or sell products and services online, Search Engine Optimization (SEO) is the perfect tool for the job. All the major such engines e.g. Google, Yahoo, and Bing have primary search results where websites are ranked based on what the search engines consider relevant to the users.
This is possible because online users search for certain keywords or texts online when looking to buy products or services. Doing business online or offering professional services online is very lucrative because you have access to millions of users who are looking to hire you or buy your products.
Even if it is so easy to put up a website or start selling products online, you will have to do it right to attract customers and maintain the customers you already have. For you to attract customers, you will have to be relevant and creative so that you can rank high on search engine results.
Online users are usually busy and they do not like wasting time when shopping online or looking for professional services online. When these users don't get what they are looking for with ease (in a short period of time), they give up or find other options online.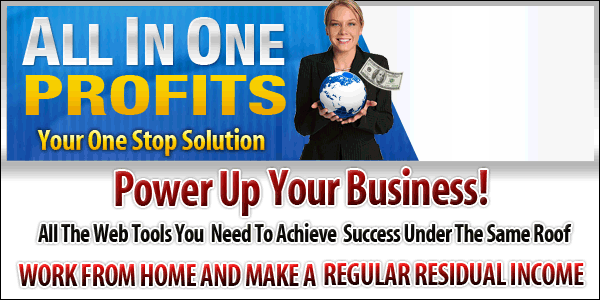 This means that if it is hard to find your website or they cannot find the products you are selling on your website or online platform, your sales will be low. There are products, websites, people, and services that rank well making them ultimate leaders in the competition. For you to rank high, using SEO is the only option!
How do you rank high or stand out from your competitors? Will you increase your sales by using SEO? Which keywords should you use? These are some of the questions you might be asking yourself especially if it is your first time using SEO tools.
This article will help you understand how you can do your research when selecting SEO keywords. Here are some of the things you need to know:
1. You must use seed keywords
Seed keywords refer to the main keywords where all other keywords stem from. Therefore, you need to understand your niche, the products you are selling or the services you are offering online.
When you understand your niche, you will be able to come up with the right seed keywords to use on your website, social media platforms, or even your blog.
The seed keywords can be your product or service name because most online users will be searching for a specific product or service. For instance, if you are a professional carpet cleaner, your seed keyword can be a 'Carpet Cleaning' or 'Professional Carpet Cleaning'.
2. Keyword brainstorming
Choosing the right seed keywords to use is not an easy process because it can affect your sales. Therefore, you will have to brainstorm with your team or do it yourself until you have all the potential outcomes.
Depending on the product you are selling or the services you offer, you need to think of everything and write the keywords down for further consideration. To do it right, you need to assume that you are the customer/audience who is looking for a specific product or service online.
What would the customers search for to get you? Which specific keywords would they type in the search engine while looking for your product or services online? These are some of the questions you need to ask yourself to come up with the right keywords.
If you have a team of experts or you have an SEO expert who can help you, it is advisable to use the help at your disposal. After all, two heads are better than one.
If you already have a business or product online, you can check it online to see what you are already ranking for and to see your rank from the search engines.
Alternatively, since there are other businesses or products that are similar to yours, you can visit their websites and social media platforms to see the keywords they are using.
However, you are not supposed to copy your competitors because you are supposed to be original and creative. The main objective here is to get a rough idea of the keywords you can use and how to use them effectively.
3. Study your competition
It is very easy to study your competition because you can snoop around their listing or websites to see how they are being ranked. Studying your competition is fruitful especially if your competitors are beating in SEO ranking or if you are not ranking really well.
Site Explorer is a tool you can use to see which websites are ranking and the keywords they are using. You can just limit your research to page one of the search results because they are the only ones that have ranked high and seem to be relevant to online users.
Remember, you not only research the competitors that are doing exactly what you are doing because a business can rank for using a different keyword that still attracts the interested audience.
The main objective when it comes to studying your competitors is to know their approach, the right keywords to use, and how to beat your competitors. For instance, if you offer lawn mowing services, using 'How to be a Good Homeowner' can be a good choice of keywords.
4. Use the research tools available
There are numerous tools you can use to discover the keywords to use as well as other SEO data. These tools are available for every niche whether it is Facebook, Google, or Amazon.
These research tools are vital and invaluable especially if you have just started to use SEO tools to boost your business. Some of these research tools are free while others require you to pay a one-time fee or a monthly fee to access them.
If you know how to use this research tool effectively, they can help you do thorough research in a few seconds and get invaluable information.
Therefore, if you have to spend some money to purchase access to these tools, it is advisable you do it because there are numerous associated benefits.
Using these tools will not only ease your research but also give you an edge over your competitors because you will have access to keyword ideas that your competitors are not using.
When you use keywords that no one else is using, you stand a chance of attracting new customers that none of your competitors is using. Google Trends is one of the research tools that can help you in SEO research and improve your business.
If you are looking for the best results, looking for a research tool where you will pay a considerable amount of money is advisable.
Alternatively, if you have never used research tools before, you can seek help from an SEO expert or research online about the research tools you can use. This involves reading articles, watching online tutorials, reading reviews, and comments from other users.
5. Improve your SEO vocabulary
As you continue researching SEO, you will understand that there are specific terms and acronyms that are used regularly. You will have to understand SEO vocabulary so that you can understand the results you get from research tools as well as the advice you get from SEO experts. Here are some of the vocabularies you need to know:
i. Search volume – this refers to the demand of a certain keyword i.e. the number of times online users have entered an exact phrase or word into Amazon or Google. Search volumes can be daily (MSV), monthly (MSV), or yearly (YSV/ASV).
ii. Clicks – clicks can help you determine the number of people who searched for a certain keyword and then clicked on the results. It is important to know about clicks because it helps you determine the right keywords to use. A lot of people can search a certain keyword or phrase but end up having minimal results even if you are ranking well.
iii. Keyword difficulty – keyword difficulty helps you determine how hard it is to rank your product or services using SEO. There are a number of tools you can use to calculate keyword difficulty and whether you can use it or not.
iv. Cost per click (CPC) – it costs money to advertise your products or services on Amazon, Google, and other platforms. In simple terms, when anyone clicks on the keyword you've chosen, you owe the search engine money.
Therefore, your returns should be high to compensate for the money you will use advertising. If your CPC is higher than the conversion on your page, you need to find another platform to advertise your products/services.
v. Head terms – head terms are mainly less than three words and they can help you boost your sales/income. Although you don't have to invest a lot of money on head terms, you can spend a considerable amount of money to improve your business.
vi. Long Tail Keywords – These are mainly phrases that are three words or more and they are usually referred to as 'key phrases'. Even though long-tail keywords tend to have a lower search volume they have lower keyword difficulty and higher clicks making them vital in SEO.
6. Get organized
Since you will use all the information you've gathered to advertise your business, products, and services, you need to organize the data logically. Losing data or failing to plan effectively can affect your conversion rate and eventually your business.
Therefore, put all the SEO info into a spreadsheet i.e. use the spreadsheet columns to show variations, MSV, keywords, etc. You can choose to keep your SEO simple or put the details in detail.
The main objective here is to ensure that your method of organization makes sense to you and to your teammates if you are working with some. Here are some of the ideas you can use:
i. Parent topic – refers to the keywords that have the highest search volume on each page
ii. Intent – the intent helps you group the keywords you think the audience will be looking for. The intent will help you have the keywords that the audience can search for accidentally.
iii. Value – value helps you determine the keywords that give your company the best chance of converting clicks to sales.
7. Plan strategically for the best ROI
After carefully researching and gathering all the information you need, you will be left with hundreds of keywords. You are not supposed to use all the keywords because they might not be right to increase your sales.
Instead, you are required to analyze the keywords to determine the ones that will give you the best Return on Investment (ROI). If you are paying to advertise your products/services based on keywords (e.g. CPA and CPC ads), you need to be very cautious to avoid spending a lot of money on advertising.
Effective content marketing is determined by the keywords you've used. There is no need of using keywords that have a great ranking with less or no money on the return.
It is evident that SEO can have a great impact on your business. However, you will have to be skilled and experienced to achieve the results you are looking for.
One of the mistakes people make is giving up soon or expecting huge returns in a short period of time. Even though your business can peak in a short period of time, SEO takes a considerable amount of time especially if the niche has stiff competition.
SEO changes constantly because algorithms keep on changing. In order for you to stand out from other competitors and have a higher ROI, you need to research and update regularly.
Crafting an FAQ or blogging can have a positive effect on your SEO strategies. Finally, if you don't know how to do SEO on your own, you should not rely on trial and error but rather hire a professional or seek advice or professional opinion from SEO experts. Bolkiah.